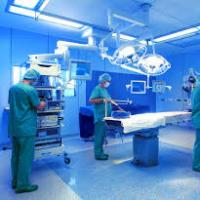 At IQ Health, we like to challenge the status quo by looking for intelligent product and service solutions to the health industry's frustrations. We have a few exciting ideas under investigation so watch this space!
IQ Health is a distributor of high quality surgical products that an be used in Neurosurgery, Ear Nose and Throat, Orthopedic Spine, Plastics, Hand and General surgery.
IQ Health provides a range of valued added services to our customers:
Corporate Health - Hospitals, Aged Healthcare, Education and Businesses
Events Management - Corporate and Sporting events
Recruitment - Doctors, Nurses, Allied Health Professionals and Medical Company Representatives
Are you frustrated with a current procedure, product, tool or methodology?
Does it take too long to do a simple task?
Can you see a better way of doing something rather than accepting "That's the way we've always done it".
If you have a great health industry-related product or service idea but you're unsure how to take it forward, contact us with the details of your idea, and we'll arrange a confidential chat.
Get in touch by filling the form below